Diversity in Data Science workshop to be held at Howard
August 27, 2019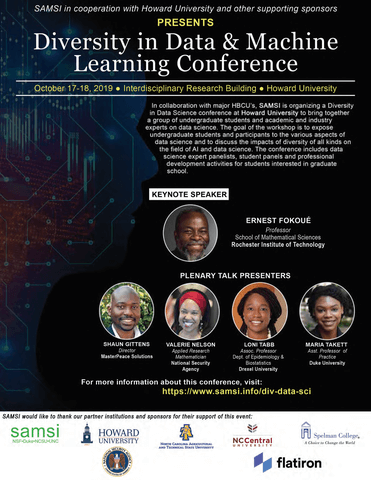 Howard University will host a workshop on Diversity in Data Science co-sponsored by the Statistics and Applied Mathematical Sciences Institute (SAMSI).
Professor Abdul-Aziz Yakubu of the Howard math department is one of the organizers of the 2-day event, which will take place on October 17-18, 2019, in the new Interdisciplinary Research Building.
To check the workshop schedule, please visit the conference website.
Categories
Conferences